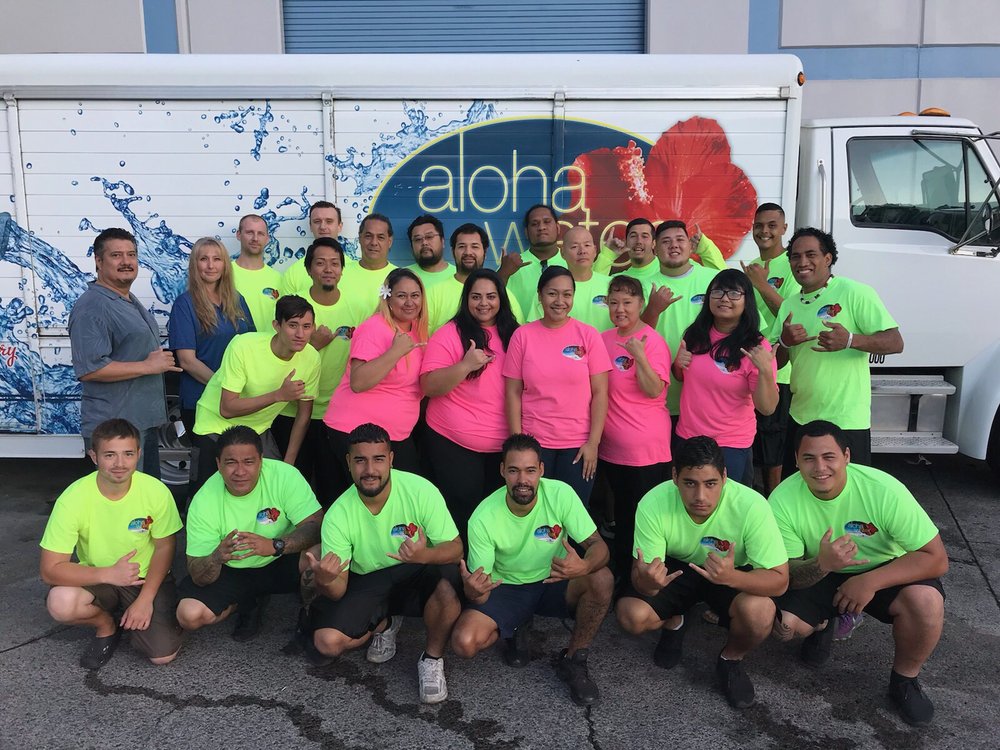 The Company
Aloha Water Company was established in 1994 by President and CEO Daniel Gabriel. Aloha Water Company is a locally owned family business, and Mr. Gabriel has kept it that way for over 15 years working with both of his sons Anthony Gabriel (Sales Manager) and Daniel Michael Gabriel (Service Tech / Accounts Payable). Mr. Gabriel, with the help of his Operations Manager Mike Pak and Office Manager Hope Lanier, has grown Aloha Water from 2 employees in a 1,500 square foot warehouse to 40+ employees in a 24,000 square foot facility.
Unmatched Water Expertise
Daniel Gabriel
Daniel Gabriel the founder of Aloha Water Company is the only Plumber / Water Quality Specialist in the state of Hawaii with over 25 years of experience. A 1980 Mililani graduate Mr. Gabriel is a local boy born and was raised in the islands. Gabriel was contracted by the University of Hawaii – Business Center in 1996 to do a feasibility study for investors wanting to open a bottle water company in the Northern Mariana Islands. He is the go to expert for anything bottled water related here in Hawaii, and has been asked to speak at the States Annual Health Conference. Gabriel has also consulted and assisted other bottle water companies, on the outer islands; obtain their various permits and licenses. In 2000 he sat on the Board of Directors to the only publicly traded water company in Hawaii (Hawaiian Natural Springs). He now designs, consults, and builds bottled water plants around the world with a current project in the Philippines.
Meet the Team
Daniel Gabriel

President / CEO

Tony Gabriel

General Manager

Hope Lanier

Office Manager
Mike Pak

Operation Manager

Daniel Michael Gabriel

Service Tech / Accounts Payable